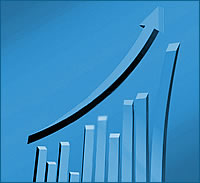 Nahak is an Information based consulting company. We take pride in saying that we are "the pied pipers in the world of information based opportunities "
At Nahak, we have developed an expertise to locate niche information, which in turn is converted into opportunities. In tangible form, we assist companies to enhance their global footprint by providing extremely useful and relevant business services like mergers & acquisitions, strategic alliance, joint venture, global positioning, international marketing, acquisitions, funding etc.
We take up assignments of Indian and Foreign companies and work on their specific requirements in this globalized economy. Today, information plays a very pivotal role in shaping the future of any organization. Rightly articulating it into appropriate opportunities creates a grand success.
To realize this success for you, we locate – assimilate - articulate and convert information / potential business, into lucrative and long-lasting opportunities.
We have few in-house and out-house associates, who have domain expertise in different areas and regions. We network with them globally.
Our activities consist of providing the following value added services of :
Strategic alliance / Joint venture / Acquisitions
Global positioning / International marketing
Innovative Funding
Product launch
Technology transfer
Management consultancy / Strategic planning
Support services like Knowledge Process Outsourcing, Business Process Outsourcing, Software development, Sourcing etc
Presently, we are working on large assignments for our clients for creating new markets, synthesizing new business relationships, locating new potential growth areas and creating new business opportunities.
We see ourselves as a leading ICT (Information and Communication Technology) company - working in new global economy - to help companies reach out to new customers & opportunities in different geographical domains.
We had been invited by ITC (International Trade Centre) which is a part of WTO / UNCTAD, to present our ICT business model to a select gathering, during the last World Summit on Information Society ( WSIS ), held in December 2003 at Geneva.
We were selected by UNO as an "Observer" in the process of redefining global knowledge society during the World Summit on Information Society @ Geneva 2003
How we work :
We work on cost and reward basis. We generally charge small fee to cover our cost of operation and getting your commitment for it. This will generate enough indicative results to show you what is available or in store for your company, in International market. And then, we go ahead in full swing to achieve your global objectives. On realization of your objectives, we charge you our rewards, as mutually decided.