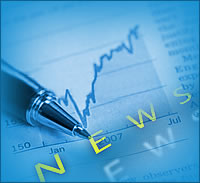 Nahak is an Information consulting company with an expertise to locate – assimilate – articulate global and niche opportunities for our International and Indian clients.
We are exclusive consultant for "Business Development" to GERMAN GOVERNMENT - Structure and Economic Development Corporation of the District of Teltow-Flaeming mbH (SWFG) mbH in case of Biotechnologypark Luckenwalde. We are in dialogue with many pharmaceutical industries, biotechnology companies who are interested to invest in Luckenwalde Biotechnology Park. Contact with SWFG was made at the ACHEMA 2009.
Nahak has been retained by US Company to create marketing strategy to address African market. We are glad to finalize an MOU with one of the AFRICAN GOVERNMENT for very large opportunity of 2 Billion
A leading financial accounting has approached Nahak for marketing strategy. Nahak developed a strategy paper for takeover for a London based accounting firm for UK.
As a consultant to Rishabh Instrument Pvt Ltd, Nasik we are in dialogue with companies in North America, Europe to create Joint Venture / Strategic Alliance / Contract Manufacturing in test & measurement / industrial control products. (Agreements are signed for cooperation between companies)
Being a consultant to Vividh HI Fab -Baroda, we have located various opportunities in nuclear sector... MOU has been signed with 1 company for cooperation.
Mr Anand Shukla is visiting Germany to promote Indo German cooperation. It is an Indian / German Government initiative.
SMEs …..get your key to success using the power of information and internet. Kindly go through our powerpoint presentation which is a model presented at WTO / UNCTAD / ITC platform at Geneva