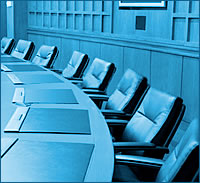 J.C. Shukla – CEO / Managing Director
jcshukla@nahak.com
J.C. Shukla is a Bachelor of Mechanical Engineering from L.D. Engineering., Ahmedabad, and an M.B.A from Indian Institute of Management, Ahmedabad. As a Management consultant since last 25 years, he has handled various National & International assignments. He has organized, participated, co-ordinated & monitored bi-partite, tripartite and multi-partite negotiations at local and global level, for business and not-for-profit organizations.
He is also director in various private companies and is ex-committee member advising Govt. of India on export business. He was Senate member – Management Faculty of M S University of Baroda. He has presented various papers on global conferences.
He is also working on knowledge and concepts for removing social problems and evolving self-sustaining models in the areas of poverty, healthcare, unemployment etc.
Anand Shukla - Director
anand@nahak.com
Anand Shukla is Bachelor of Science in Chemistry from M. S. University of Baroda and have pursued Management Education Program from Indian Institute of Management, Ahmedabad. He is expert in locating business opportunities and partners. He has located many business opportunities in different industrial segments for alliance, provided cost effective international finance solutions to companies and have located and formed global strategic alliance partners for software, telecommunication, mechanical, chemical companies.
He has expertise in creating concepts and working for knowledge based economy and have formulated business plans and concepts of using ICT for solving human sufferings and have presented it twice at the global platform.
Nahak Overseas Limited is a closely held public limited company having board of directors, consisting members of family and outside professionals. Major strategic decisions and directional issues are presented to the board and jointly the decisions are taken.