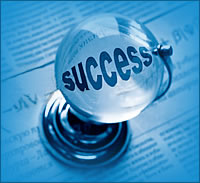 Since the advent of Internet, a new era of Knowledge and Information has dawned. New economy, society and business models have been shaped. Nobody ever thought what Information and advent of Internet could do and everyone were groping in the dark.
Nahak was born due to Internet and became an interesting business model working for Small and Medium Enterprises. It showed way to SMEs to become global player with the help of ICT (Internet, Computer & Telephony)
Invitation as Observer in UNO's World Summit on Information Society
During early 2000, UNO gave a clarion call to the world to make world information and knowledge policy and the process was known as World Summit on the Information Society (WSIS).
They gathered 1600 people around the globe, to define new economy and society in the upcoming Information and Knowledge era. The participants included all Heads of State (Presidents and Prime Ministers of all countries), IGOs, NGOs, Civil society, Religious body, Business entities, etc and for the first time in the history of UNO, all bodies who are directly effected by Information were involved in making global policy.
Nahak represented Asia in Business Entity section by invitation of UNO. The WSIS process lasted for 2 years from 2003 to 2005
WTO / UNCTAD / ITC invites Nahak to give a talk to other world SMEs at Geneva
World Trade Organisation (WTO) and its technical arm International trade Centre (ITC), Geneva took this opportunity of WSIS platform and conducted workshops and seminars on how information can make a difference and can work for business purposes.
ITC asked Nahak to conduct a seminar on : Roadmap to SMEs wherein representatives of 50 countries were invited to learn how ICT can help SMEs. This workshop was organized in 2003 December, at Geneva.
IIM Ahmedabad – CIIE awards Nahak's business model
CIIE (Centre of Innovation, Incubation & Entrepreneurship) of Indian Institute of Management, Ahmedabad awarded the blood model concept of Nahak as one of the innovative social model in National Search of Innovation in Year 2005. Kindly find the pictures and award certificate in the picture gallery