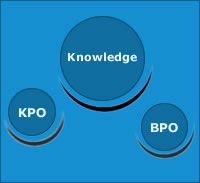 Nahak is working as an Nodal Agency and assisting foreign companies who are looking forward to outsource their knowledge and business processes, due to resources shortage at their end and aggressive pricing offered by Indian companies.
Basic services :
Conversion of your hardcopy or scanned (TIF or PDF) documents into electronic CAD files.
The documents are 100% manually drafted into CAD to match the original sheets exactly. All sheets are drafted as full-scale, dimensionally accurate, layered and 100% line connections (no scanning or vectorizing).
Specialized services :
Architectural, Civil & Structural
Architectural and Civil 2D, 3D Design & Planning,
Digitization (Raster to Vector Conversion) & Drafting
Building & Structural Design (Plan, Elevation, Section & View Creation)
Site Layout & Landscape Design
Steel Detailing & Fabrication Drawing, Structural Design & Drafting
Building & Building Parts Structures
Non Building Structure
Interior Planning
Landscape & Architectural Construction Projects
Development of working Architectural Drawings
Water Retaining Structure Drawings
Shallow, Raft & Pile Foundation Drawings
Foundation Plant Drawings
Animation
3D Modeling, Texturing and Rendering.
Game Asset Creation (3D character modeling, texturing, and animation services)
Architectural Visualization (architects, real estate developers, facility owners, city planners, interior designers, and landscape architects)
Product Modeling (entertainment industries, advertising agencies and commercial production houses)
Mechanical
HVAC and Plumbing Design
Installation Drawings of Mechanical Products
Solid, Component and Surface Modeling
Assembly Creation
Plant Design & Piping Layout
Tank / Vessel Design & Detailing
Reverse Engineering
Isometric & 3D perspective view generation
3D modeling, rendering and walkthrough
Electrical
Electrical Site Plans
Electrical One Line Diagrams
Electrical Panel Schedules
Wiring Systems Design
Power, Light and Fire Alarm System Design
Electrical System Design for Machinery and Equipment
Electronics
Electronic Components Library (Components Footprints)
Electronic Schematic drawings
Automotive Electronic Wiring Drawings as per required standards (Mitchell -1)
Digital Electronics (Timing Circuits, Modulation, Demodulation, Multiplexing, De- Multiplexing, Coding...etc)
PCB Design
Telecommunication Equipment Design,
Accounting and Financial services
Accounts Receivable
Accounts Payable
Treasury Accounting
Inventory Accounting & Control
Bank Reporting
Credit Management
Fixed Asset Accounting & Control
General Ledger Maintenance.
Year End accounts
Year End Accounts
Management Accounts
Book-keeping
Taxation
VAT
Payroll
Equity Research and M&A support
Life cycle Solutions like Purchase to Pay Cycle, Order to Cash Cycle, Account to Report, Fixed Assets Cycle, General Accounting Cycle, Management Reporting Cycle
Legal Services
Litigation Support
Pre-litigation
Interlocutory stages
Trial
Case management
Legal Research
Legal Drafting
Document review and management
GIS
Total Station, GPS and DGPS survey
Digital Database Creation
System Integration
Remote Sensing Services
Onsite technical support
GIS consulting & implementation planning
Customized GIS training
GPS/ land survey/ data collection
Project management for GIS
Satellite imageries procurement
GIS application analysis, design, development & implementation
Decision systems/ Management information systems (GIS based MIS)
Data conversion/ mapping/ digitization/ drafting/ drawings
Contract for GIS/ software maintenance
Web technologies for GIS (Internet GIS)
Surveying
Land surveys
Hydrographic Surveys
Cadastral Surveys
City & Town Surveys
GIS & GPS Surveys
Geo-Tech surveys
Cartography
Engineering & construction survey
Traffic survey
Aerial Surveillance, mapping, photography services (more details can be provided based on the interest)
Recruitment Process Outsourcing
Data Entry & Medical Transcription
Document Scanning & Indexing
Data Entry
Medical Transcription & Billing
Software & IT related services
Software Development
Web Designing
SEO(Search Engine Optimization) Services
E Commerce & Portal Development
We request you to visit the Samples Gallery page