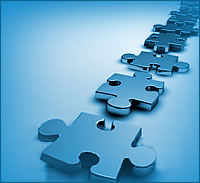 Global Strategy, Inc., USA : www.globalstrategy.biz
Global Strategy is a consulting firm highly specialized in strategic partnering and business development. The principals and consultants each have in excess of ten years of business development and life science experience.
Flying Horse Communication, USA :
www.fhcommunication.com
They combine four distinct disciplines: Communication, strategic planning, business development and government relations. Among other things, they can help you develop your brand and image, launch a product or a business, or conduct a feasibility study. They can help you reposition yourself or your products, conduct your marketing study and help you get the most out of your interaction with your state, local or national government.
Consultancy Link, UK :
www.consultancylink.com
They are a one stop shop for management consultancy and have network of consultants in the field of management, ICT, marketing, finance, taxation, HR and health & safety. They assist their clients in redefining business strategies, discovering competitive edge, getting new finances for new ventures etc
Outsourcing Professional Services, Australia :
They are into Outsourcing business and the main area of business includes accounting, taxation, legal services and engineering
Global Business Consulting Corporation(GBCC), Japan :
www.gbcc-jp.com
GBCC is an independent international mergers and acquisitions and corporate advisory specialist firm based in Japan. GBCC provides creative and value adding solutions and investment advice to leading companies in and outside Japan.
Empotex SA, Greece :
Empotex SA is a commodity trading company that gives assistance to match buyers with sellers worldwide. Our company's primary role is that of a consultant/broker to bring together international buyers and manufacturers. Buyers get in touch with us seeking goods with the best quality/price ratio. Sellers reach us so we can provide buyers and facilitate their export transactions. We can basically procure any commodity product.
Shiraz Karmally, Papua New Guinea :
www.karmally.com
Mr. Shiraz Karmally is an independent consultant working in the areas of finance and various business opportunities in Papua New Guinea. He works on various developmental projects and requirements of his country of residence. He also represents few companies to cater to their interest and generate new business in PNG, Australia and New Zealand.
Lasertech Kenya, Kenya :
www.lasertechkenya.com
They are into Outsourcing business and the main area of business includes accounting, taxation, legal services and engineering
Hunt "n" Hire, India :
www.huntnhire.com
They are a leading executive placement and headhunting company working for large to medium clients, in different industrial segments. They have working relationship with headhunters in US, Europe and Far East