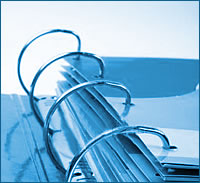 Joint Venture (JV) / Strategic Alliance (SA)
Strategic tie-ups have gained prominence in today's world of globalization. This has been our forte with our experience and knowledge of the field.
We search out opportunities compatible to your requirements. We even identify opportunities which brings value addition to your business. Our innovative approach and thinking has turned out to be miracles for clients.
Some of the selected Strategic tie-ups effected by Nahak are :
(chronologically mentioned)
INDIAN COMPANY
PARTNER COMPANY
DETAILS
Alpha Project Services Private Limited.
Zeppelin Systems GmbH
Acquisition of 100% equity of Baroda based engineering design company by German multinational company
Boro Glass International Limited
Gentry Scientific Glassblowing, USA
Acquisition of 100% equity of Kodak, Tennesse, USA based Glassblowing company by Baroda based India's leading scientific glassware company
Sumandeep Vidhyapeeth University
T.B. Hospital, near Songadh,Bhavnagar, Gujarat, India
Acquisition of the complete assets from the existing trustees and restarted the hospital again. Also started medical college over there.
Gaytech Engineering Pvt Ltd
1. ENPPI (Engineering for the Petroleum & Process Industries) 185 million US Dollars Egyptian Government.
2. Energya Steel Fabrication Co, Egypt Energy group of Egypt
1. MOU signed with both the companies to initiate co operation for projects in India and MENA region
2. 2. Similarly, signed MOU with Energya to undertake fabrication and erection – commissioning projects in Kingdom of Saudi Arabia, Egypt & India.
H.L. E Engineers
Aguilar y Salas – Spain
Marketing and service tie up for Europe
Yash Rasayan
Osthandel Chemie GmbH, -- Germany
S.A. for representing and marketing bulk organic chemicals in Europe and CIS countries. Also to identify and manufacture demand based chemicals.
Yash Rasayan
S. Amit and Company
Catering to few specific large clients in Europe for chemical supply.
CCE Software Pvt. Ltd.
Novatek International Inc., -- Canada
S.A. for marketing strong domain knowledge innovative pharma software product, for pharma company's R&D purposes, in India and neighboring countries.
CCE Software Pvt. Ltd.
AS&ST, -- USA
S.A. for book project for universities and libraries wherein old books are converted into e-books.
Matrix Telecom Pvt. Ltd
AriesTel – Myanmar
Distribution of telecom products in Burma.
Also, we had lined up various co-operation opportunities for distribution of security products for Matrix in India. We initiated S.A. dialogues with leading telecom product companies worldover, for toll manufacturing, R&D and marketing in India
Indian group
Champs Software Inc., -- USA
A J.V. company was formed between Indian professionals and US company for making software product for Fortune 500 companies and ERP software modules for Computer Associates of USA.
Magirsha Industries
Cool Sorption A/s,-- Denmark
S.A. for Technological and Economical recovery of vapor gas etc.
Universal Esters Ltd.
Transpek Finance Group -- India
We conducted due diligence and formed J.V between two Indian companies.
Holographic Security Marking Systems P. Limited
Holo 3D srl of Italy
A strategic alliance between the 2 companies is formed where the Italian company will outsource their specific demand from the Indian company and also sell the products of the Indian company
Danke Power
RPS Engineering of South Africa
Joint venture in SA to cater to southern Africa market
We are in advance dialogue with companies in Malaysia, Kenya and Canada for forming local JV
Geniemed, France
Indian company
JV partnership to manufacture air treatment products in India
Boro Glass International Limited
Gentry Scientific Glassblowing, USA
We are involved in the process of acquisition of the US company. We have located, articulated and negotiated the acquisition deal
Doshi Accounting Services Pvt Ltd
Outsourcing Professional Services, Australia
We created a JV between these 2 companies, to cater to enormous accounting opportunity in Australia and New Zealand
International Marketing / Product Launch
We establish an export market and long term arrangements, by way of extensive marketing. We also undertake product launch in specific markets.
We have put in creative efforts to make our clients visible in international and national market in the countries and segments of their choice. This has reaped enormous economic benefits to them with some clients growing exponentially and some having long term buyback arrangements.
Few selected achievements in this area are:
(chronologically mentioned)
| | |
| --- | --- |
| | DETAILS |
| Yash Rasayan | Worldwide campaign for their chemicals with special focus of particular segments in US and Europe. Exports reported were worth 4 million USD in 3 years. |
| Beacon Diagnostic Pvt. Ltd. | Locating new markets for diagnostics kits and reagents. |
| Alpha Project Services Pvt. Ltd. | Basic & detailed engineering, safety and commissioning service for industries worldwide. |
| Champa Purie Chemie Pvt. Ltd. | Getting trail order from John Hopkins University - USA for Sodium Iodide |
| Technobahn Infotech Pvt. Ltd. | Locating business for them with various educational institutes throughout the world, for their multimedia based training modules. We have generated business for them from a South Africa, Germany and a US company |
| Merus GmbH, Germany | We helped the German company to launch and take trials for the product in the Indian market and also locate agents for them in different countries |
| Trema Verfahrenstechnik GmbH, Germany | We located 2 Indian partners for them |
Management Consultancy / Strategic Planning
We help formulate corporate policy with strategic planning for long-term sustained growth to become a global player. We help in creating corporate vision followed by extensive help in implementation.
We help our clients through management consultancy in the following ways:
Formulate corporate policy & corporate vision followed by extensive help in implementation
Strategic planning for present and future growth & providing growth direction
Locating market niches for becoming global player
Identifying and releasing corporate bottlenecks
Financial restructuring
HR issues and profit center creation
Some of our heterogeneous assignments executed are :
Inco Color group, India
Arabian Trading Co. Llc,, Dubai
Patel group of Industries, India
Alpha Project Services Pvt. Ltd., India
Vilas Development Corporation, USA : Systematic guiding them to setup outsourcing base in India, for architectural support, manpower and raw-material sourcing
Holographic Security Marking Systems P Ltd, India : We have formulated strategies to address the global market, explored new niches and also worked for acquisition of an European company
Goel Scientific Glasswork Pvt Limited, India : We have introduced them to US and Europe Glassblowing Symposium. We have located R&D partner for them in Europe and located new agents and marketing outlets in US and Europe.
Innovative Funding
We locate and manage innovative funding solutions for International business and Project funding in and outside India wherein funds are available for long term basis
Few achievements in this field are:
Universal Ester Ltd. – We have availed them equity partner for their business who have contributed in their funding requirement.
MII & Patel Group – We have restructured their financial cycle for better utilization of funds at LIBOR interest rates and lower their cost.
Vilas Development Corporation, USA – Advised on mezzanine funding source for their various upcoming projects in Chicago
Apple Industries – We have helped them restructure their finances for expansion and also created avenues for them for long term funding for new projects
Associate Services
Information vending and market research – We have provided value added market information for better business decision making process. Some of them are :
Minerals India International : for ceramic colors world market
H L E Engineers : for Agitated Filter Nutsche
Vijay Chemicals & Plastics Pvt. Ltd. : for plastic woven sacks demand
Technobahn Infotech Pvt. Ltd : for multimedia educational courseware
Crafts De Fluorocraft : for lighting and luminscence products
Mashika & Casilla : for food products
Vipor Chemicals Pvt. Ltd. : for pharmaceuticals intermediates demand
Tatvachintan Chemicals Pvt. Ltd. : for chemical catalysts
Nico Orgo Manure Pvt. Ltd. : for organic fertilizers and manure's clients information
Silver Chem Industries Ltd. : for entertainment equipments suppliers worldwide
Holographic Security Marking Systems : for their products and new market niches
Sourcing – We explore best resources worldwide for quality and cost effective raw materials for our clients to cut down cost of production and better return on investment. Examples are :
Praseodymium Oxide, Nickel Carbonate, Chrome Oxide, Nylon Film, Copper Ingots, etc.
PowerBand : We have sourced cost-effective raw material for them from the Far East which in turn brought down the cost of their finished product.
Vilas Development Corporation, USA : Marble, granite and other stones, skilled manpower and architectural support
Lyka Labs Ltd : Vial filling machine and new drug delivery device
IT Related Services – Our associates provide IT services like software development, BPO and KPO services :
Offered software development project of Information Kiosk to DDE - ORG Pvt. Ltd.
IPPE, USA - We have conducted the assignment of customer database verification & authentication in the Far East for this US based chemical equipment co.
MII & Vipor Chemicals - have cut down their cost of International communications through internet based solutions.